VMU graduates have the opportunity to start their careers in an intergovernmental organization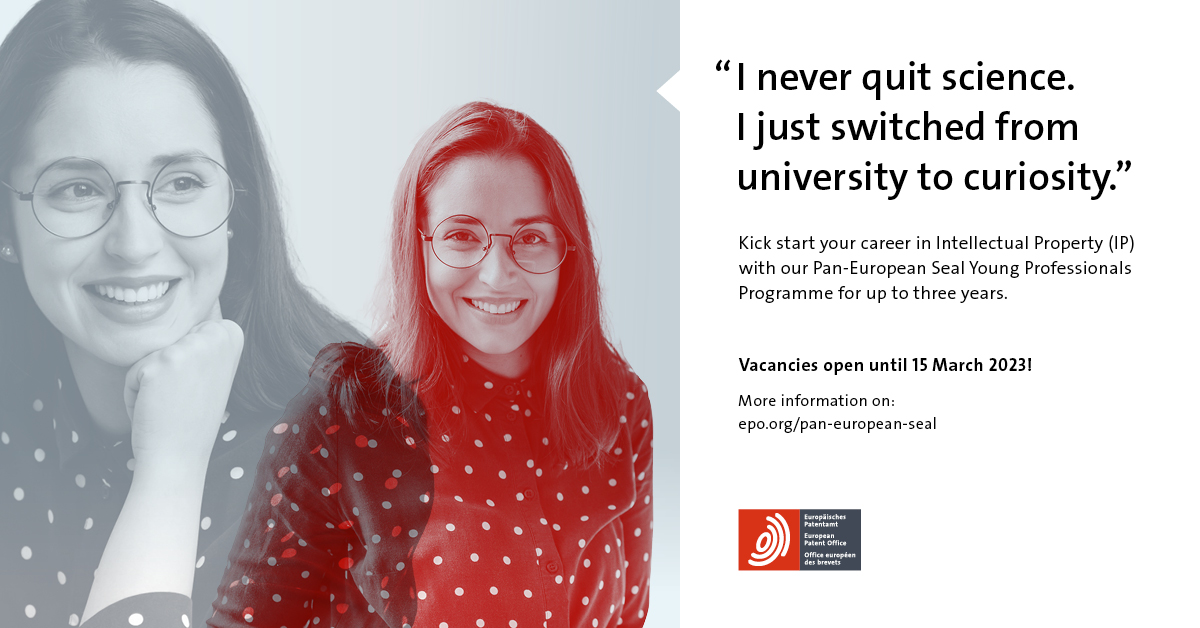 The European Patent Office (EPO), the second largest intergovernmental organization in Europe, is offering an international job opportunity to promising graduates of Vytautas Magnus University (VMU) who are eager to develop their careers and start their careers.
This program provides an opportunity to take the first steps toward a professional career and to gain valuable work experience in a multicultural environment, trying out a job profile related to Intellectual Property.
The program starts in September 2023 and lasts between 1 and 3 years, in different EPO headquarters in Munich, The Hague, Vienna, or Brussels. Participants can also earn between €2,000 and €3,000 per month.
By February 28th, the VMU must submit a list of recommended candidates, who will then be able to apply independently for the project positions by 15 March. Applicants can be bachelor's or master's graduates, as well as final-year bachelor students who will be holding their diplomas in September 2023.
If you would like to be shortlisted, please contact Monika Valentaitė, Head of the VMU Career Centre, as soon as possible, by February 28th, at monika.valentaite@vdu.lt, indicating your name, year of graduation, and email address.
The most important criteria for candidates are:
recommendation from the University for high academic achievements, active participation in university activities, and/or high motivation to participate in the project;
excellent knowledge of at least one of the following languages: English, French, German;
citizenship of a country on the EPO list (the list of countries can be found here);
no work experience in a specialized field (an advantage).
The project program offers opportunities for candidates in the following fields:
Science and Engineering;
Human Resources and Business Administration;
International Relations and Communication;
Information Technology;
Economics and Finance;
Law.